Honda D Series Cylinder Head Modifications
Pictures of our basic cylinder head modification package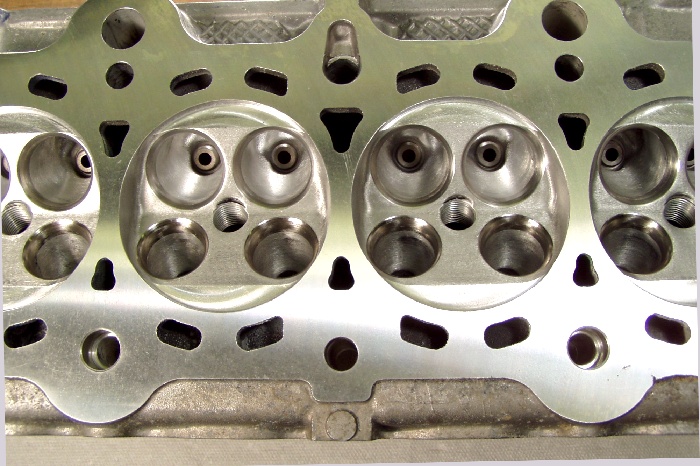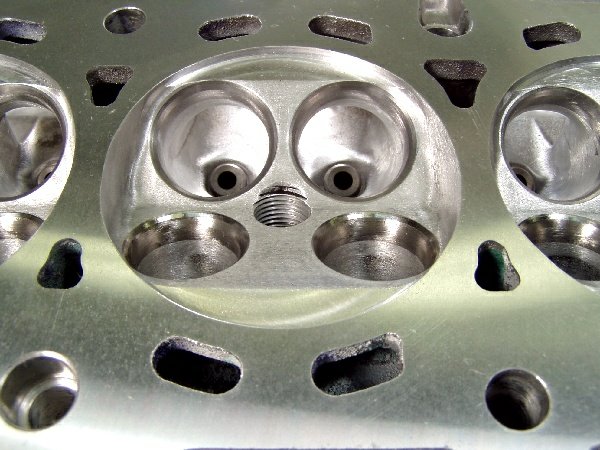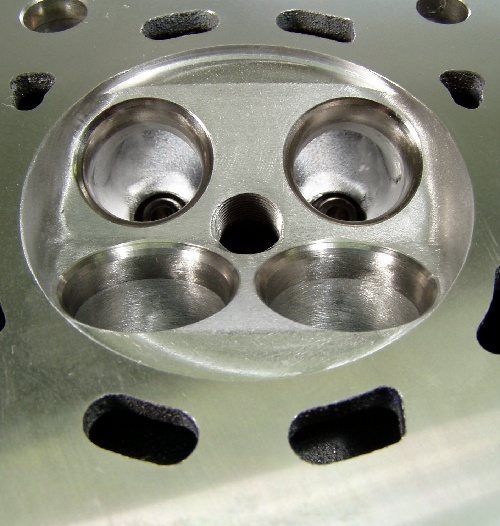 Note that the basic headwork package includes our famous valve seat preparation, full bowl porting / short-turn radius shaping, matching intake and exhaust port entries / exits, full combustion chamber rework, CCing, and milling to achieve customer's desired compression ratio. Note that the quench pads have been CNC-machined to match larger than stock bore diameter.
Full Ported D16 Cylinder Headwork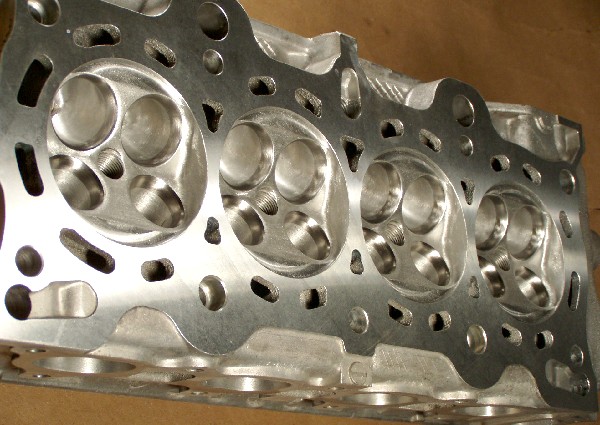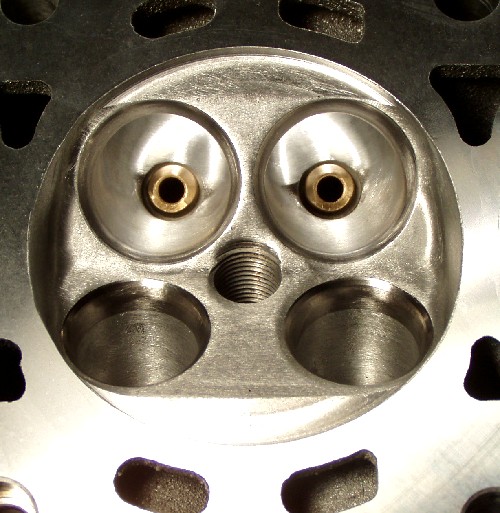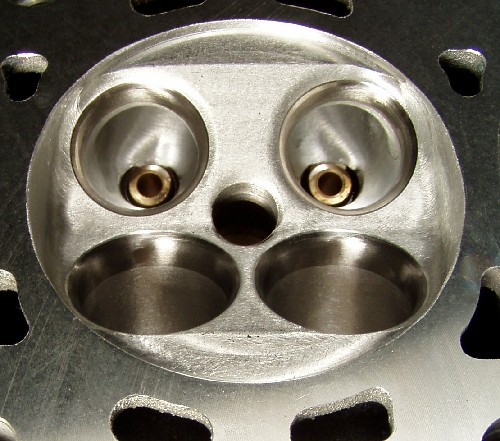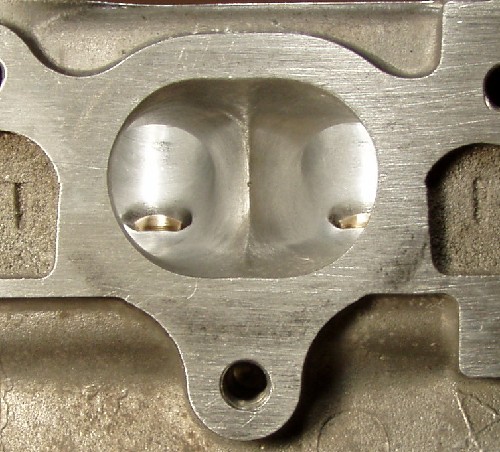 The D16Z6 head pictured above was prepared for turbocharged usage. Note that it's fully ported and also has our hone-fitted bronze valve guides which have been carefully shaped minimum airflow disruption. The quench pads have also been CNC'd for a larger than stock bore diameter.