S2000 Honda Cylinder Heads
Heads and Manifolds From Mild To Wild
In addition to the combinations we've designed and built for our S2K powered F/Dragster, we've also configured a variety of heads for discerning street and road racing engine customers. Additional pictures of the Dragster engine are on our home-page and in the "facilities" section of the web site.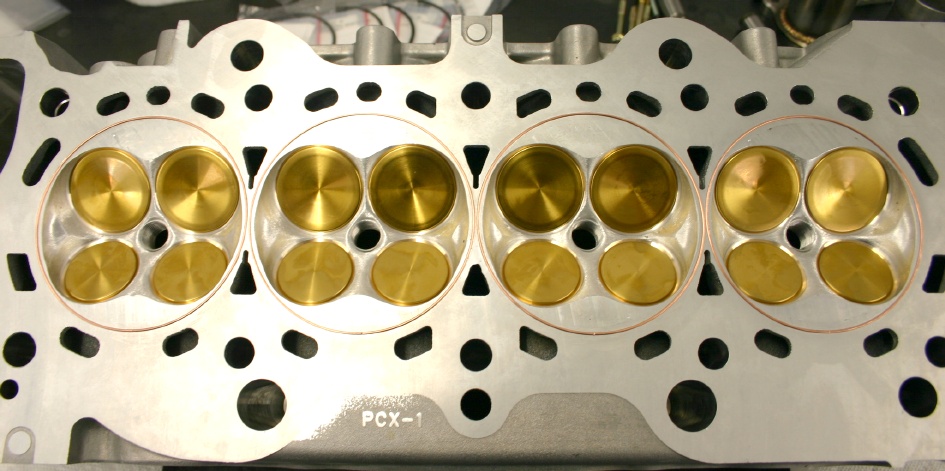 O-ringed cylinder head for our 89.0mm bore x 84.0mm stroke normally-aspirated dragster engine (above and below). Note Beryllium/Copper valve seats.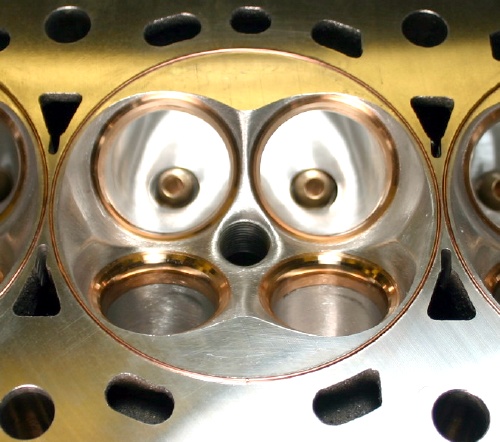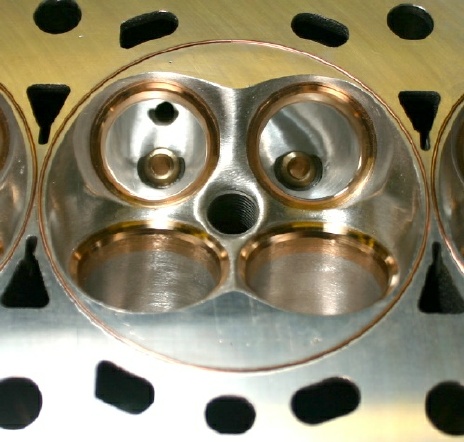 Below you'll see pictures of heads that range from standard conventional full-ported to more radical welded chamber pieces.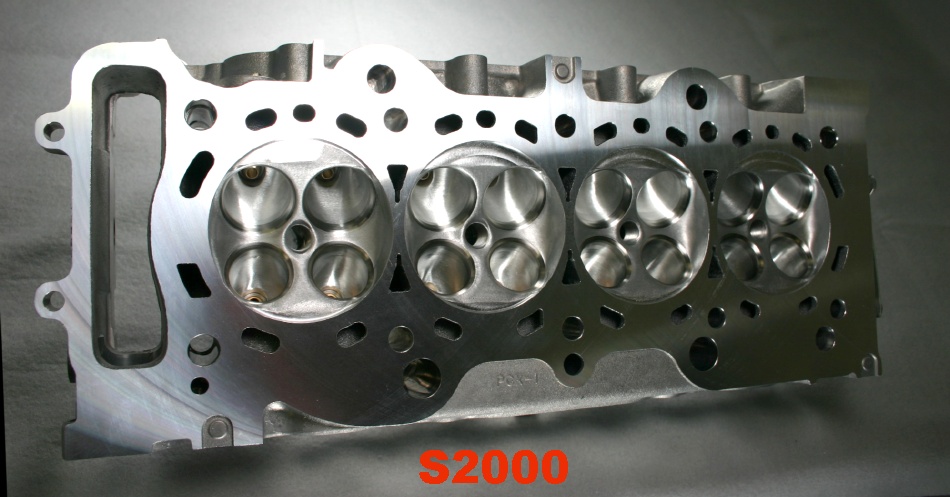 Fully-ported head configured for a street-road racing 89.0mm bore combination (above & below). Note our custom-made tapered manganese/bronze "aero" valve guides.
Valve guides are individually hone-fitted and all valve seat machining is done on our Newen Contour BB CNC machine which is the most accurate in the industry.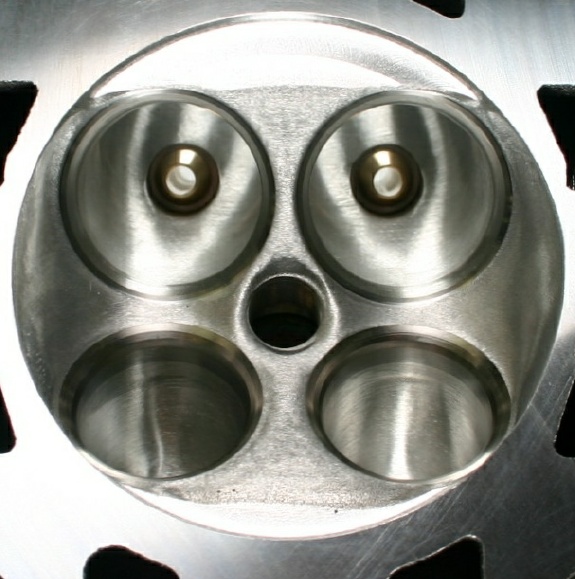 Welded (small volume) chamber head for street and road racing use with 87.0mm bore & stock pistons (below).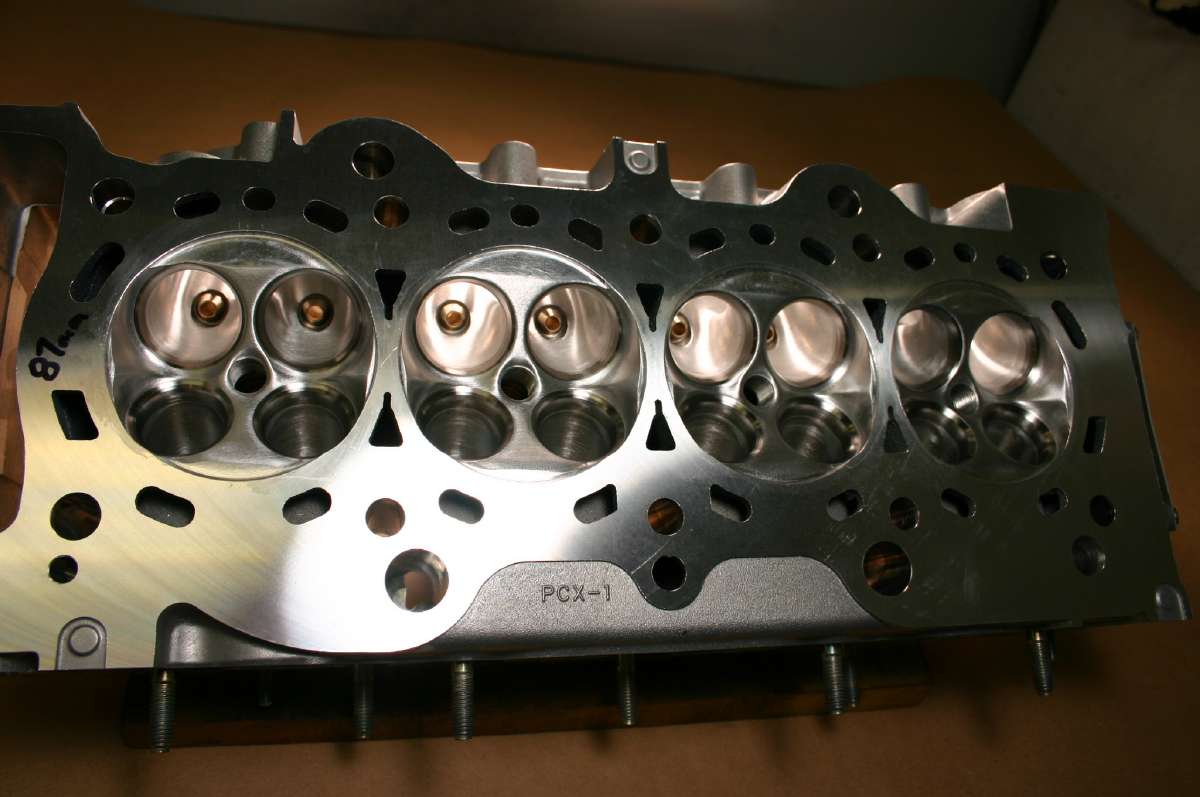 *Note that quench pads are CNC'd to specific heights and unique high-compression chamber shape (above).
Our most radical street-road race heads utilize a combustion chamber shape that we perfected in our S2K dragster program. At 89.0mm bore diameter, the chamber aids airflow on both the intake and exhaust-sides, and nets stable fast-burn combustion (below).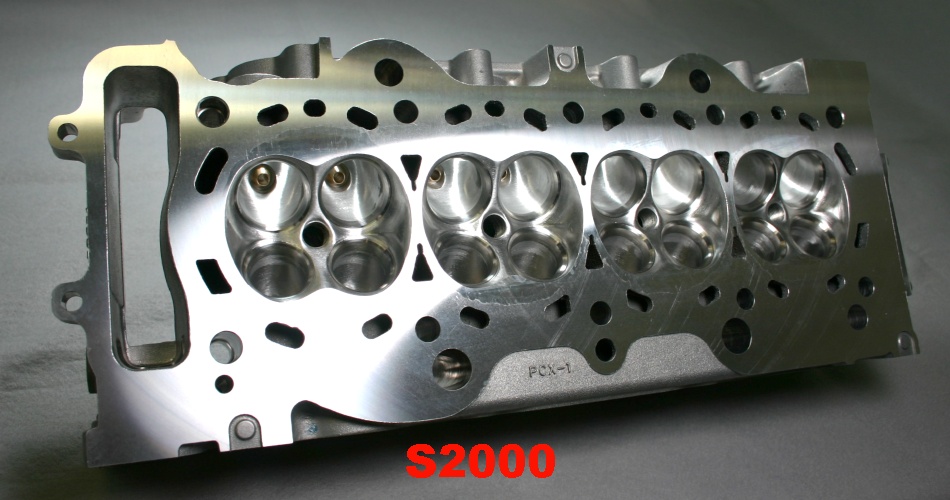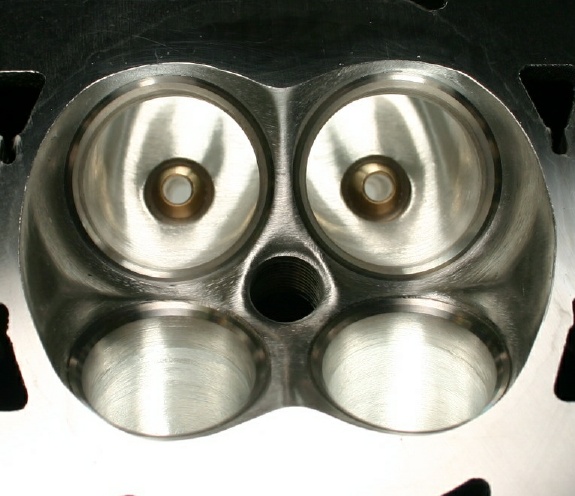 Combustion chambers are CNC'd into the head and then hand blended into the valve seats. Depending on application, these heads can flow up to 400cfm on the intake-side and 320cfm on the exhaust.
All head welding is accomplished with 2" thick billet girdles torqued to the machined surfaces of the head to minimize warpage. Welded heads also utilize new valve seat inserts and our aero-valve guides.
Below are some pictures of our fabricated manifolds for use with large-displacement S2K engines.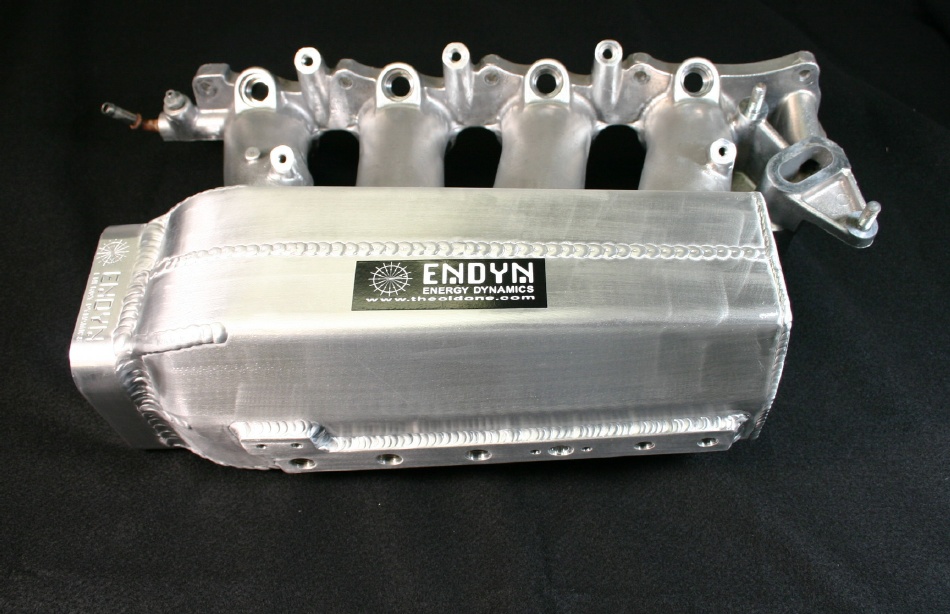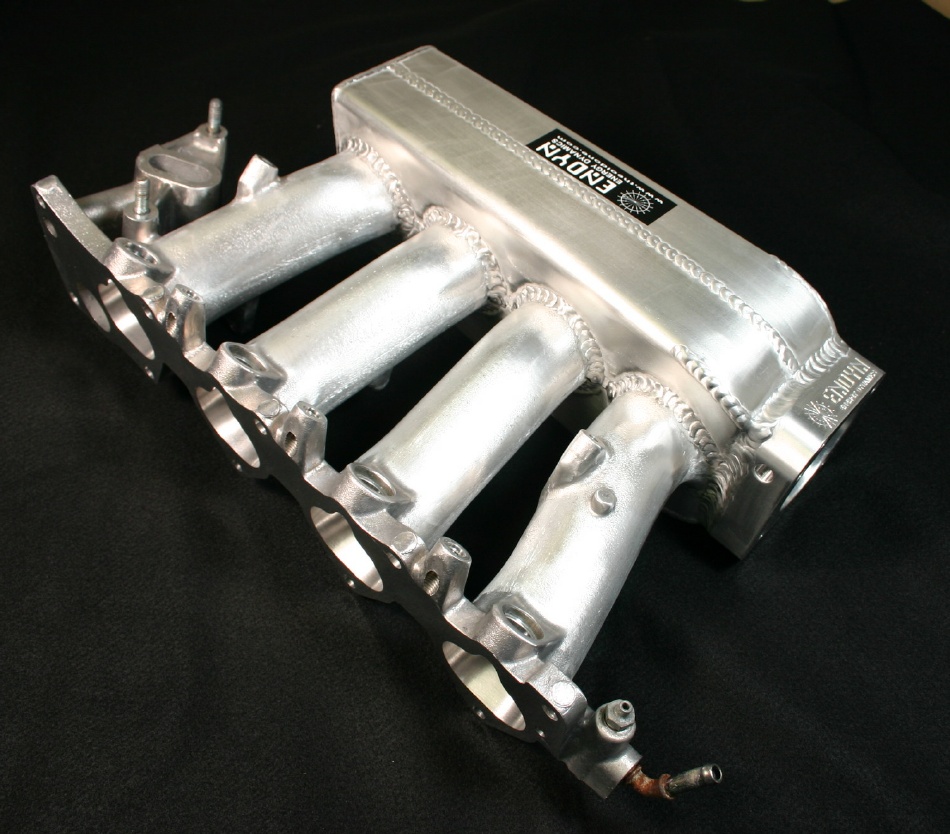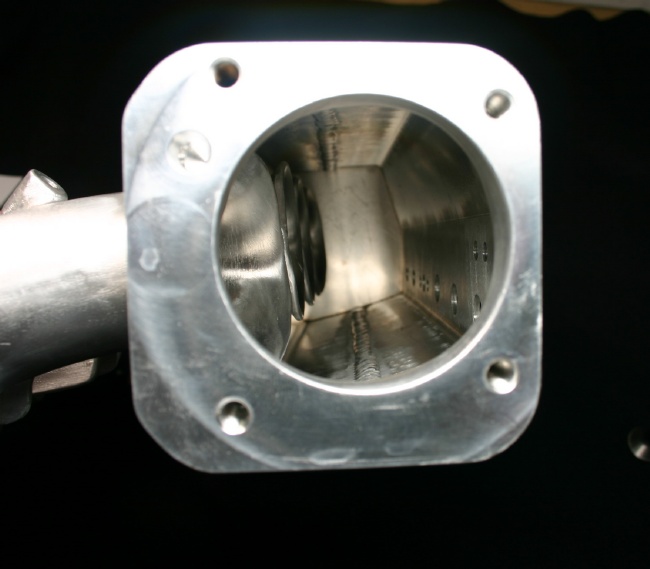 While the runner lengths on stock manifolds are ideal for operation up to 9800rpm, the taper on the runner (from entry to flange) has to be altered. The stock plenum chamber doesn't have enough volume to feed "healthy" engines, and the plenum wall is positioned too closely to the runner entries.
Our manifolds utilize a runner design that is optimized for individual application, and the plenum volume has been increased by placing the (engine-side) plenum wall back away from the runner bell-mouths, and the outer wall is also spaced further away as well. Our manifold uses a remote-mount IAC valve, and for packaging purposes, it fits within the space envelope of the stock manifold.